Odyssey Putting Challenge
Take part in the APDR Odyssey Putting Challenge for your chance to win a new Odyssey White Hot OG putter
Our 6 hole putting course will test your skills and offer you a chance to see Odyssey's latest range of putters that are taking the Tour by storm! More info on the White Hot OG putter range can be seen
here
The Challenge is free to enter and everyone who shoots par for the course or better, will win a prize* and go into the draw to win the
Odyssey White Hot OG putter
.
We will run the Challenge on Monday evenings from 4.30pm - 7.30pm on the following dates and you can enter as many times as you like:
April 26
May 3rd
May 10th
May 17th
The more rounds you play, the better your chances of winning. No need to book; just turn up and enter with our team.
Event information, terms and conditions will be available on our website here at time of the first event. For any questions please email us at
events@albertparkdrivingrange.com.au
---
While you're here why not try out one of the Odyssey range of putters and take a trial on our Odyssey Fits stroke analyser. . . .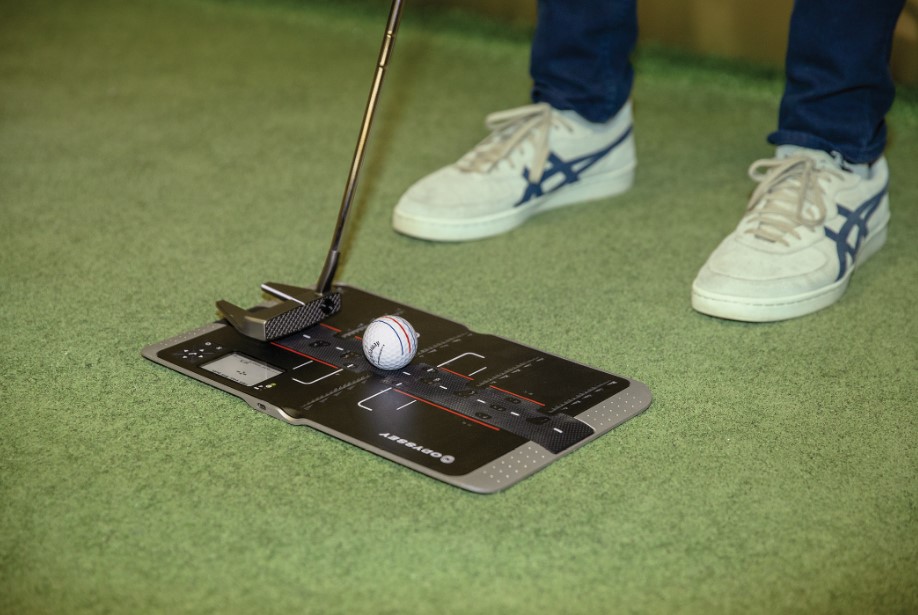 WHAT IS ODYSSEY FITS?
Odyssey Fits is a digital putter fitting tool that is easy to set up, and simple to use.
Our team will help you roll five putts, and we'll see which Odyssey Putter best fits your stroke!
Our team will be on hand to help try it out on any of our Odyssey Putting Challenge nights.
*daily prize is limited to one per player per evening